8 Day War History of Holland & Belgium
Booking Dates
11/15/2019 through 12/21/2020
Travel Dates
03/24/2017 through 12/31/2020
Provider
Kensington Tours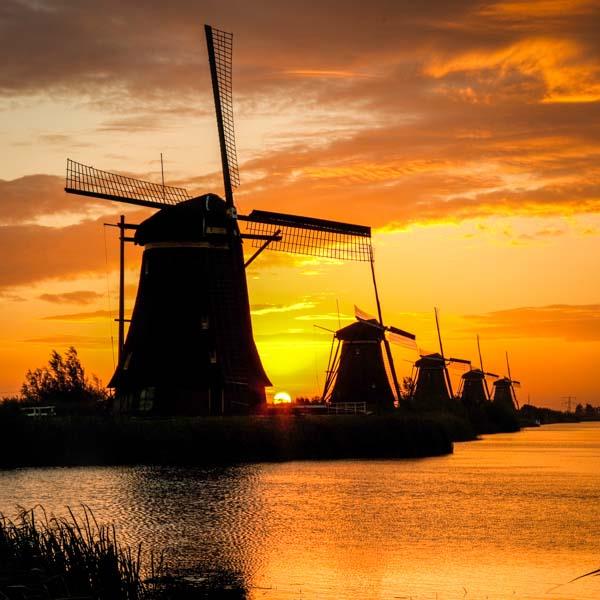 8 Day War History of Holland & Belgium
A journey of sorrow and triumph, uncovering battlefields, memorials and monuments as you venture through the history of wars that forever changed Holland and Belgium, along with the entire world.
Start your journey on an uplifting note, exploring the beauty and charm of Amsterdam with a private guide, passing over bridges and alongside quaint cafes, and passing 17th and 18th century mansions lining the canals, before boarding a boat to cruise this extravagant canal system that envelopes the city. Tour Amsterdam's Jewish Quarters with your private guide, as well as the Anne Frank House, and the Dutch Resistance Museum, all offering opportunities to imagine war-time Holland. Explore the National Liberation Museum with private guide, and discover Arnhem, a city where fierce battles were fought during WWII. In Brussels, set out to discover Waterloo with private guide, where Napoleon Bonaparte's infamous losing battle took place, effectively ending his reign as Emperor of France. Head out to Flanders and visit the WWI battlefields, forever captured in John McCrae's famous war poem 'In Flanders Fields'. Head to Bastogne for a private guided 'Battle of the Bulge' day tour in Belgium's dense Ardennes region, allowing you to pay homage to US soldiers lost in combat. A somber, yet insightful experience all around.
Enjoy a personalized vacation that best suits your needs, developed by one of our experienced destination experts. Relax during your trip with our 24/7 support and expert local guidance.
Itinerary
Destination
Pricing
Terms and Conditions
| Day | Description | View All |
| --- | --- | --- |
| Day 1 | Amsterdam To Welcome | Details |
| Day 2 | Amsterdam | Details |
| Day 3 | Amsterdam | Details |
| Day 4 | Amsterdam To Welcome To Brussels | Details |
| Day 5 | Brussels | Details |
| Day 6 | Brussels | Details |
| Day 7 | Brussels | Details |
| Day 8 | Brussels | Details |